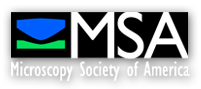 August 7-11, 2011: Nashville, TN, USA
Booth #1328, right near Leica, Tescan, FEI and Zeiss!
Lots of opportunities to meet us here:
in addition to presenting two papers and hosting an exposition booth, we will also be teaching a short course on Immunolabeling Technology for Light and Electron Microscopy.
We hope to see you there!